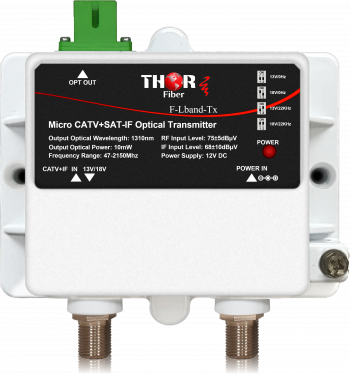 L-BAND over Fiber Tx+Rx Basic 1 Ch Kit
L-Band RF satellite signal extender over fiber optic cable transport system. multiple L-band fiber optic transport up to 80 Km. Can also provide LNB power at various voltages.

Cellular RF Signals Over Fiber
We carry solutions for GSM over fiber as well as other Cellular signals over fiber. We can customize the optics for transport distances of up to 150 Km.